We are a team of enthusiasts who love delicious food, enjoy dining with our family and friends and like to be healthy and happy.
Our inspiration comes from our happy customers, of all ages and backgrounds, those who care about their health, and those who "just" love eating delicious food, those who are picky and those who love to explore, but also the people who are the best of the best in high culinary circles and who motivate us to always be better and more innovative!
We bring you healthy delicacies that combine Mediterranean cuisine and flavors of spices from various parts of the world. We believe that today, when we live fast lives, we can still enjoy high quality food that gives us health and happiness, while also saving us the time in the kitchen.
Explore Sana delicacies, enjoy and stay healthy!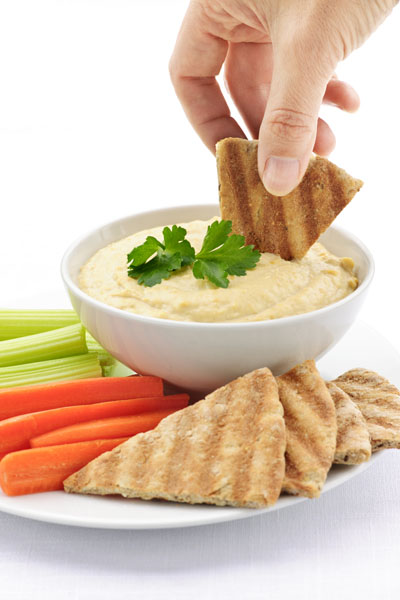 Hummus is chickpeas and sesame spread with added spices. The word hummus refers to chickpeas spread. This millennial dish has been extremely popular in the Middle East, it is well-known across southern Mediterranean, and recently it won over the West which is always on the lookout to experiment with new and good food.
The uniqueness of this spread is in its rich flavor, high nutritional value and easy consumption. Can you believe that people had eaten something so tasty and healthy thousands of years ago?
Hummus can be enriched with various ingredients that bring a completely new culinary experience!
If you like mild taste try classical hummus, whole chickpeas hummus or pumpkin seeds hummus. If you love spicy food, try our green pepper hummus or chili hummus.
Due to its delicious taste and nutritional value, hummus has found its place in cuisines around the world. Finally, it is possible to enjoy healthy spreads guilt-free!
Hummus is intended for everyone who values ​​their health and likes to eat delicious food. Due to its high nutritional properties it is suitable for all age groups, and is especially for children and athletes as well as persons with special nutritional needs. Since there are no ingredients of animal origin, it is also suitable for vegans and vegetarians.
Characteristics of hummus:
an optimal ratio of protein, carbohydrates and healthy fat
rich in iron, calcium, vitamin B6, fiber and lecithin*
does not contain animal fat nor hydrogenated vegetable fat
no cholesterol
no gluten
low glycemic index
*Source: http://nutritiondata.self.com/
You can enjoy hummus in many ways.
Consumed as a main meal or a side dish to other meals. Hummus is an ready to eat spread and does not require any further preparation. It is an ideal healthy and delicious everyday food, and can be eaten at all times of the day and on all occasions. It is an excellent bread spread, vegetable dip, or snack, as well as a delicious side dish to meat and vegetarian meals. It can be eaten for breakfast or as an appetizer, a snack at work with a sandwich, a healthy meal at school etc. It is perfect for a finger food party and it can be served as a side dish to barbecued meat or vegetables.
You love meat or you are a vegan? Check out our delicious recipes and find great ideas for your next meal!
Our delicacies are made from finest fresh ingredients and according to original Middle Eastern recipe. They are stored and distributed in chilled places at temperatures of 4 to 8°C which ensure durability of 60 days. This is the secret to their excellent taste and high nutritional value. Sana products are fresh, consume them within 7 days of opening.
Almost all Sana products carry the European Vegetarian Certificate, Gluten-Free Certificate and Kosher and Halal Certificates.
From the very beginning the inspiration for our company is to enjoy the excellent taste of food that is healthy and gives one a good feeling – and hummus is just that! We are thrilled and grateful that our consumers have recognized that in our products.
Sana hummus received a Select Product of the Year award in 2018, which is an award given by Croatian consumers for their favorite new product.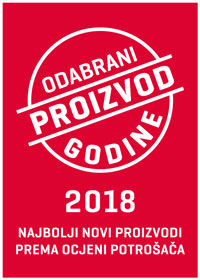 Eggplant spreads and side dishes
Eggplant is a famous Mediterranean vegetable which becomes a true delicacy when seasoned with the right herbs and prepared on grill. MelanSana, a delicious spread made from grilled eggplants and caramelized onions, as well as Vegetable Mix and Thai salsa are all fresh Mediterranean delicacies. Explore more about them here.
Tahini is made from sesame seeds which are crushed, roasted and ground to produce sesame paste. Tahini is essential for preparation of hummus, and used in the preparation of sauces, salad dressings, and some meat and vegetable dishes. It even tastes delicious on its own as a bread spread. In addition, it is used in the preparation of cakes and biscuits. By adding this one ingredient, one gets a completely new experience of already known meals and sweets! Fantastic is not it?
In addition to food preparation, tahini has been used in traditional medicine which attributes medical properties to sesame, considering it an ingredient which slows down aging. More importantly, sesame is rich in essential fatty acids, vitamins, minerals and amino acids.
Sana bio Tahini does not contain gluten, is suitable for vegans and comes with a Kosher certificate.
There was no compromise in the making of Sana Beetroot Ketchup: beetroot's fantastic flavor is complemented by only the best ingredients such apple, apple vinegar, olive oil, sugarcane sugar, sea salt and spices.
All the ingredients are completely natural, without refined sugars, preservatives or other additives. The end result is an incredibly tasty product that brings new experience of your favorite dishes.
Beetroot ketchup has high nutritional value, it is full of vitamins, minerals and antioxidants, primarily due to beetroot that is widely known as rich source of iron. It is suitable for vegans and does not contain gluten.
Complement sandwiches, burgers and your other favorite dishes with Sana Beetroot Ketchup, or serve it as a dip on the side.
Filled peppers is a unique delicacy that combines fine flavors of hummus filling, fresh or smoked tofu and sweet-spicy aroma of cherry paprika. The peppers are very decorative and you can serve them as appetizers, with sandwiches and salads, and various other dishes. They go excellent with a glass of wine and some bread. The oil in which filled peppers are preserved takes on the pleasant aroma of peppers so you can use it to prepare your other meals.
Sana makes sure it is possible to enjoy snacks in a unique and healthy way! Apple is traditionally known as the queen of fruit, and with a little help of a special drying method that keeps its healthy properties intact, apples are turned into extra crunchy chips or sticks – a wonderful, healthy snack!
Crunchy and high quality apple chips are then dipped into top quality Belgian chocolate for an unbeatable taste. The blend of your favorite chocolate flavor and apple flavor is a real hedonistic experience. We have preserved and enriched tasty and healthy products so you can enjoy them as delicious treats or unique snacks.
You can't go wrong with richly flavored milk chocolate on every occasion and socializing events. Dark chocolate is rich in antioxidants, and boosts your mood. It does not contain gluten and is suitable for vegans.
White chocolate and apples are a match made in gourmet heaven. This gentle, delicious taste is hard to resist.
Enjoy tasty crunchy snacks guilt-free!
Sana sesame toppings such as Sesame Chocolate and Sesame topping is a revelation for all food lovers who are open to trying something new and truly special. The taste, which is amazing, will add to a whole new experience of familiar desserts such as ice-cream, pancakes or waffles!
Toppings are of high nutritional value, do not contain gluten or preservatives, and are especially suitable for vegans.  They also come with a Kosher certificate.